Lucro Management is a full-service, Maine-based hospitality management group dedicated to realizing strong returns for property owners and investors, building outstanding on-property teams, and creating exceptional guest experiences.
As hospitality professionals, we believe business is about people.  With expereince managing both Branded and Independent properties throughout Maine's unique markets, we're well poised to offer savings to your bottom line. With a profit-centric mindset and a people-first approach, we handle all aspects of a property's strategic marketing, HR, revenue generation and financial management.
Our Mission is to serve the complex management needs of owners and investors within the hospitality sector, with the highest level of proficiency and professionalism. By bringing solutions, not problems, investing in the professional growth of on-property teams, and committing to open and transparent communication with owners/investors, we create the systems, the strategies, and the memorable guest experiences that realize healthy returns for all.
Transparency
Open, honest, true communication forms the foundation of our business.
Commitment
We bring drive, focus, and hard work to the table every day, committed to the people we work with and work for.
Solution Seeking
We challenge ourselves and our teams to bring solutions, not problems. Every problem has a solution. We will solve it.
Growth
Personal and professional. As leaders, we are committed to the mentorship of our teams and every individual's professional development. People before profit.
Meet the Lucro Management Team
A passionate, like-minded, and driven duo, Amy Griswold and Jessica Donovan founded Lucro Management because together they recognize areas of opportunity that will better support on-property teams while simultaneously protecting the assets of ownership. Their depth of experience working with and for property management companies over many years has allowed them to cultivate their unique perspective and approach.
Amy and Jessica share similar mindsets, valuing loyalty and integrity, which they bring to their work at Lucro every day. Furthermore, they both embrace the mix of fun and hard work that is crucial for leading teams toward a common goal.
Most recently, Jessica and Amy led a team of ten managers and 50+ employees to multiple Outstanding Quality Assurance inspections; they moved the Hilton Garden Inn Auburn Riverwatch hotel into the top 5% of all Hilton Garden Inns worldwide; and they increased profitability for their owners. It felt natural for these two to become partners in business.
Jessica and Amy bring balance to one another – a balance that makes business sense. As the queen of excel spreadsheets, Amy takes an analytical, measured and conservative approach. Jessica has more aptitude for risk and an eloquent way with words. All of this makes Lucro whole. That and the fact that they can practically read each other's minds. Together, they support each other, their owners, their team members. And together, they are able to come up with the best possible solutions for revenue generation, operations, HR challenges and so much more.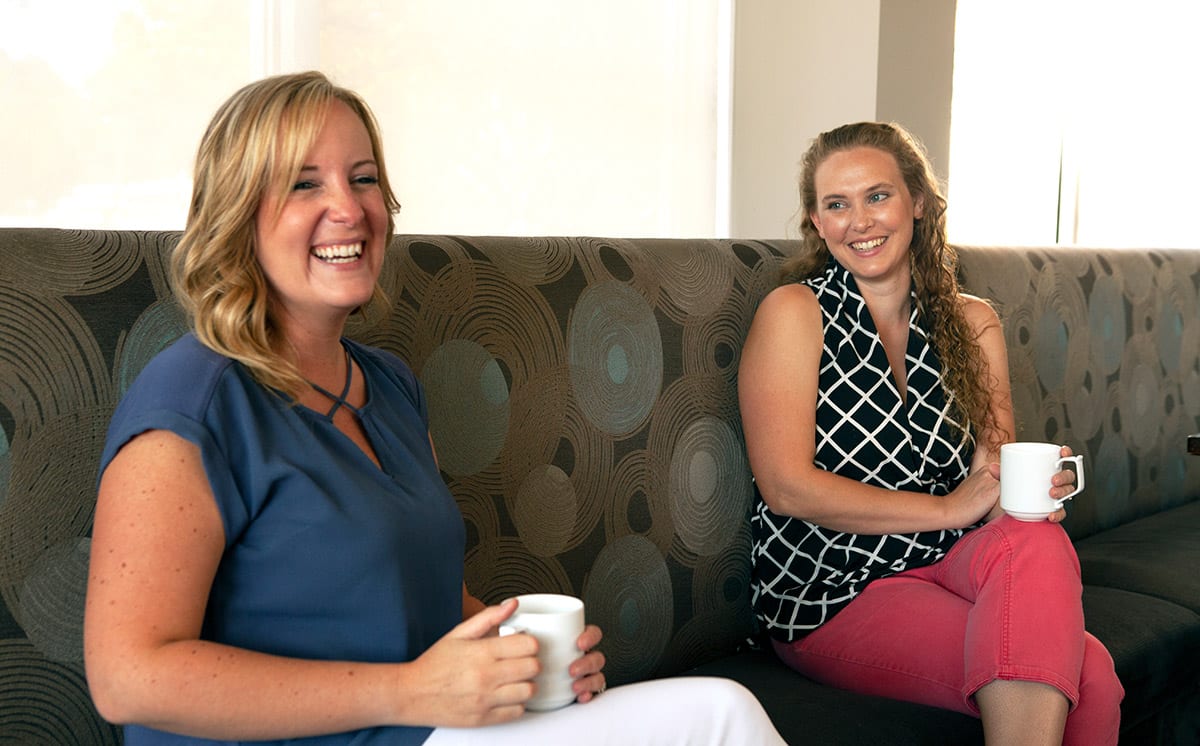 Meet Amy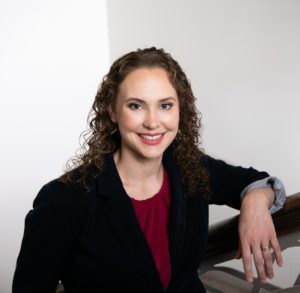 A smart, results-driven, strategic thinker, Amy started her career in hospitality as a banquet server. And that career quickly grew. After attending Endicott College's School of Hospitality and completing an advance track MBA program, Amy managed the Front Office Team of the Hampton Inn, Exeter, NH's opening. After less than a year at the Hampton, Amy was promoted to Director of Sales. In this role, she gained the critical knowledge of both hotel sales and operations, although she tended to prefer the monthly reporting and spreadsheet analyses.
Upon her return to her home state of Maine, Amy accepted the position of Office Manager at the Hilton Garden Inn Auburn Riverwatch. It was there that Amy and Jess first met. A lifelong learner committed to professional growth, Amy capitalized on her time at the Hilton to learn new skills in human resources. She was able to successfully maintain a positive relationship with team members while gracefully administering performance corrections. Additionally, Amy maintained her sales skills and worked with clients through AR Administration while improving her operational skills through direct work with the Night Auditors. Continuing to learn, she was promoted to the position of Controller, managing the AP, financial statements, cash management, and providing assistance with budgets.
Growth and development are so important to Amy because of the opportunities she has been given to grow within this industry. She now brings that deep experience and know-how to Lucro Management.

Meet Jessica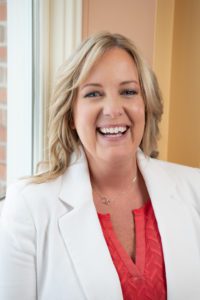 A driven entrepreneur. A progressive leader in the hospitality industry. An experienced general manager. A committed member of her community. Not to mention an effective strategic partner and an all-around great person to work with. That's Jessica Donovan.
Jessica loves working alongside property owners/investors and onsite employees who embrace strategic thought and continuous personal and professional growth.
Detail-oriented, professional, and not without a great sense of humor, Jessica has more than ten years of leadership experience in hospitality focused on cost control, shifting market share and driving revenues. She also has an impressive track record as general manager for both branded and independently operated properties. Most recently her work has included leading a team to quality service and guest satisfaction within State guidelines throughout the COVID-19 pandemic.
As committed to community as she is to her work, Jessica was the 2021 Chair for the Lewiston-Auburn Metropolitan Chamber of Commerce Board of Directors and has served as a Development Committee Volunteer for United Way as well as a Fundraising Volunteer for Central Maine Medical Center.